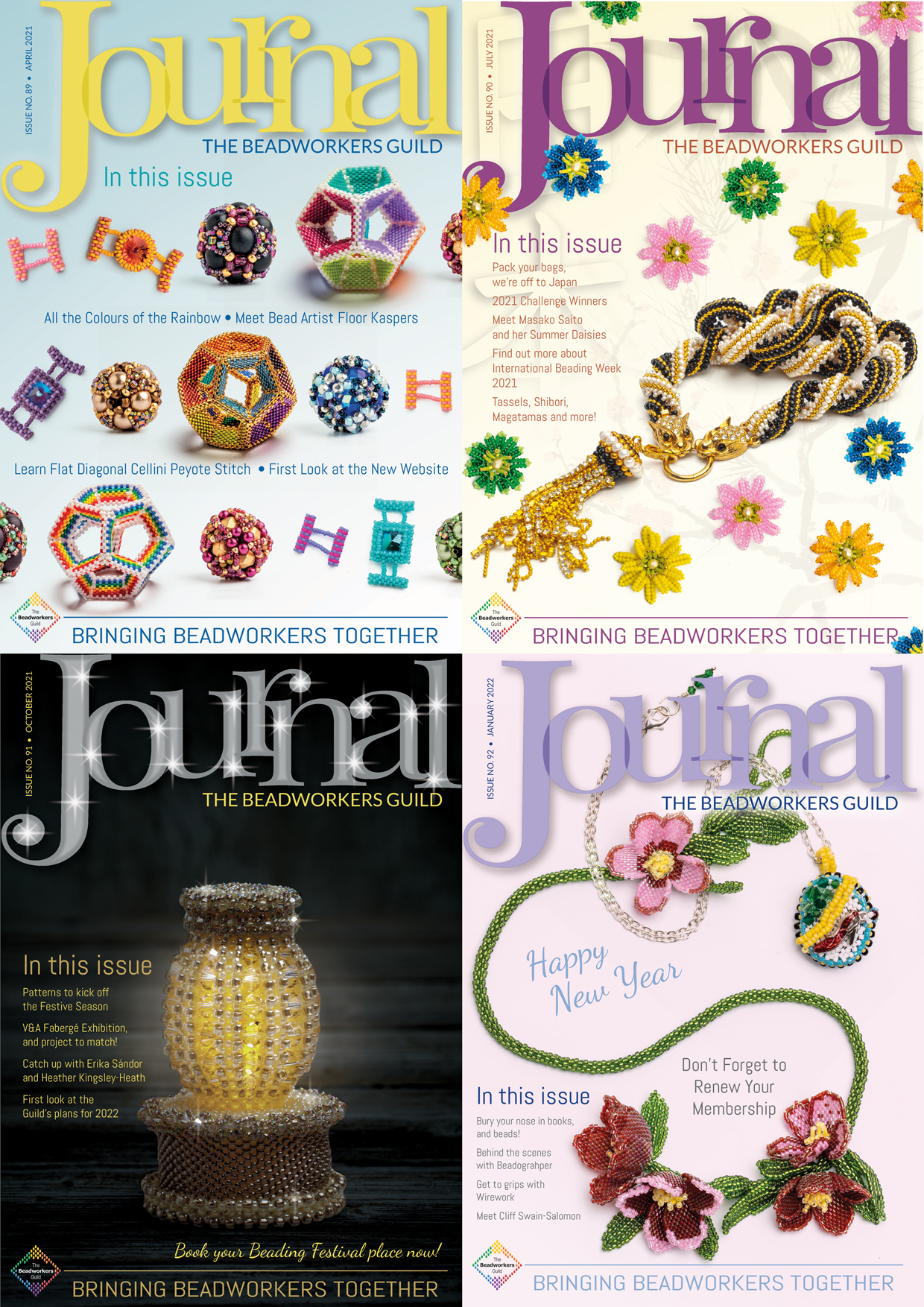 Journal back issues No's. 89 to 92 - members only.
A pack of four Journals from April 2021 to January 2022
---
If you would like to ship this product to outside of the UK, then please call 07837 649712 or email
enquiries@beadworkersguild.com for an accurate cost on postage prior to purchasing this item.
Sorry, this is a members only product.
---
A pack of four Journals from April 2021 to January 2022. Sorry this pack is available to members only
---